Racor filters agent in Egypt .. for the best fuel ever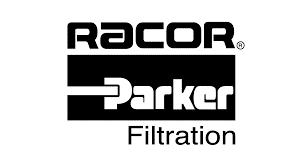 Racor filters agent in Egypt is known as Express Groups that shined in the Egyptian market after obtaining many exclusive agencies from the most famous international companies specialized in the field of spare parts for heavy equipment, hoses, filters, mining equipment, etc., and here we will talk in detail about everything related to Express Groups, including Racor International Brand.
When was Racor filters agent in Egypt signed?
Express Groups verified the quality of Racor Parker Brand's products, which prompted it to obtain an exclusive power of attorney from this international standard specification brand.
This was actually achieved in two phases, the first one was in 2001 AD when it obtained a power of attorney from Parker Company which specializes in the manufacture of hydraulic hoses, and the second phase was in 2018 AD when it obtained an official power of attorney as an exclusive Racor filters agent in Egypt.
Brief History of Racor Brand
Racor International Brand was established more than forty-five years ago, and it is a subsidiary of Parker Corporation, which specializes in the manufacture of filters and hoses, so its brand was named Parker Racor.
The main motive for the establishment of the company was to provide high-quality fuel, purified to the maximum degree possible from those impurities that cling to it and cause engine damage.
The company discovered that most types of fuel are contaminated either by water or dust through small particles, and despite that small size, it causes serious problems in the engines, as the impurities cause damage to the surface of the micro-injector during the fuel flow under high pressure.
As a result, engine wear occurs that increases over time, causing a reduction in the efficiency and quality of the engine and, accordingly, the case may reach to a complete engine failure. This is what prompted Racor Brand to use the latest fuel filtration technology with the original Racor's Aquabloc® awarded the global standard for quality fuel filtration.

The most important characteristic of Rocker Brand
In the manufacture of fuel filters, Racor Brand has based on many international standards in order to produce excellent quality fuel that preserves the engines for as long as possible without damage. As an exclusive Racor filters agent in Egypt we mention these standards in detail as follows:
Ensure that the fuel is filtered from the water, no matter how small the size of its particles.

Meet the needs of the diesel engine in various countries of the world.

Attention to using the latest innovative solutions to produce products that keep pace with continuous development.

Engineering development and subjecting products to several experiments, procedures and international quality standards such as JIS, ISO, SAE to provide unprecedented and perfect products.

Producing the largest possible number of filters that are compatible with all engines available in the world.

Providing products as quickly as possible, in the required quantities, and with the best possible quality.

It has multiple agencies in most countries of the world, including

Racor filters agent in Egypt

.
Features of Racor Brand products
Racor Brand has been dedicated to providing products that feature each of the following:
A group of air filters with primary filters is offered to the market, which has the ability to filter more than 85% of impurities, and therefore when added to the original engine air filters, the air is filtered by 99.9%, which is the highest possible purity.

The brand uses the best materials that are highly resistant to abrasion to provide a long lasting product.

Using the finest quality rubber to prevent leakage 100%.

Offers radical solutions to the problems faced by diesel engines and their fuel during the winter season to prevent crystallization of melted wax.
Popular Rocker Brand Products
Racor Brand has contributed to conducting many tests on diesel fuel filtration in cooperation with the most famous companies specialized in manufacturing equipment, and this resulted in the production of many products that we mention as follows:
Turbine Series.

Green Max.

Diesel Spin On Series.

Misc Filters.

Vessel Spares And Accessories.
We must note that all of these products are available by Express Groups as it is the exclusive Racor filters agent in Egypt.
How do we get premium quality fuel from Rocker Brand?
In the easiest way possible, you can get the best products while you are in your places, by using one of the following methods:
The company offers numbers to contact through the phone, which are:  +01277701777 – +202 25732521.

An order can also be agreed upon by sending it to the e-mail:

shop@iespetroleum.com

.

If you have any questions, you can contact a customer service representative via e-mail:

sales@express-groups.com

.

In addition to the possibility of previewing the products at the address of the company's head office, which is: 3rd Settlement, Industrial Zone 1000 Factories area St. No. 590 from 1100 Plot-No. 197 New Cairo City – Egypt.

You can also follow what is new through the pages of social networking sites Twitter and Facebook.
Are there other exclusive agencies for Express Groups?
Yes, Express Groups  has many exclusive agencies other than a power of attorney of Racor filters agent in Egypt, and we mention them as follows:
An exclusive power of attorney from "

Baldwin Filters

" Company, which I obtained since 1998 AD and it still maintains its exclusivity until now.

Power of attorney for the American company, "

Wright Tools

", which was agreed upon in 2006 AD.

In 2009 AD, it obtained a power of attorney from the German company specialized in the production of manufacturing equipment, "

Matador Tools

".

In 2011 AD, it obtained a power of attorney from "

RESATO

" company and also signed an agreement with "

ESI

" and "

STIKO

" brands for exclusive agency.

Finally, in 2014 AD, a power of attorney was obtained from "

SARA

" company.
Last but not least, we have known that Express Groups is the sole agent for Racor filters agent in Egypt, so do not hesitate to get your ideal products through it to reach you as soon as possible with only one click of a button, wherever you are.